Germany, day 2: Monschau
7:51 PM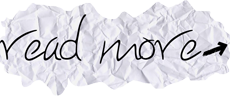 2/3 of the posts about my latest trip. This time about the most beautiful town I've ever visited and I will visit, this town is called Monschau. Seriously, the best place to rest, the best place to hang out, the best place to take photos, the best place to stroll... Each house is different from the others, well, all have the same structure but while you are walking underneath them you feel they have their own history, their own beauty.
You can't imagine how I was, literally all the time taking the perfect pic and is that ALL the corners were absolutely awesome to take photos. Goshh I like love the photos of this post, this city and everything related with Monschau.
Whether it was all great, then it started to snow -let it snow, let it snow-, god mine the icing of the cake.
I encourage you to visit this town once and once again, if you have the opportunity, don't waste it.
Muchas gracias por vuestros comentarios.
*I think I haven't said you HAPPY XMAS everyone, so to celebrate christmas and everything outstanding with it maybe next week there will be a surprise for you, fingers crossed (whatsapp emoticon) to everything goes well.
2/3 de los posts de mi último viaje. Esta vez sobre el pequeño pero precioso pueblo que he visitado y que jamás vaya a visitar, este se llama Monschau. En serio, el mejor sitio para descansar, el mejor sitio para pasar el rato, el mejor sitio para hacer fotos, el mejor sitio para pasear... Cada casa es diferente de la anterior, bueno, todas tienen la misma estructura, pero, es que, cuando vas caminando por debajo de ellas sientes que cada una tiene su historia y su propia belleza. No os podéis imaginar como era, literalmente todo el tiempo queriendo sacar la foto más perfecta y es que resulta que cada esquina era genial para hacer fotos. Me gustan encantan las fotos del post, la ciudad en sí y todo lo relevante a Monschau.
Ya iba todo genial y de repente empezó a nevar -deja que nieve, deja que nieve-, dios mío, la guinda del pastel.
Os animo visitéis este lugar una vez y otra y que si tenéis la oportunidad no la malgastéis, vale mucho la pena.
Muchas gracias por todos vuestros comentarios.
*Creo que no os he dicho FELIZ NAVIDAD a todos, así que para celebrar la navidad la semana que viene, quizás, habrá más de tres posts. Dedos cruzados (emoticono de whatsapp) para que todo salga genial.