Germany, day 1: Aachen
5:55 PM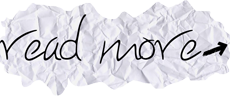 Today we start with the first post of the three I have about the awaited trip I took last week to visit some of the most beautiful cities in Germany during winter time.
We started the first day in Aachen, a city in the western of the country, the city that was the residence for Charlemagne.
Despite the bad temperature (-2ºC) I had so much fun strolling through that city, it was pretty awesome to have the opportunity to visit that kind of place. By the night, it was much better cause all the lights of the markets were shining and I was all the time like wanting to take photos of every markets of the place, tho I took literally a good quantity I just can post from 10-15 per post (my rules).
So hope you like the photos of the first day and see you soon! Thanks for your comments.
Hoy empezamos con el primer post de tres sobre el ansiado viaje que hice la semana pasada para visitar algunas de las ciudades más bonitas de Alemania en navidad.
Empezamos el primer día en Aquisgrán, una ciudad en el oeste del país, la ciudad que fue la residencia para Carlomagno.
A pesar de las malas condiciones y la temperatura (-2ºC) me lo pasé genial descubriendo y paseando por la ciudad, fue una gran oportunidad de visitar ese lugar. Por la noche, fue mejor ya que todas las luces de los mercadillos brillaban más que nunca y estaba todo el tiempo sacando fotos de casa puestecito de alrededor, aunque he sacado literalmente una buena cantidad de fotos solo puedo poner 10-15 fotos en cada post (mis reglas).
Así que espero que os gusten las fotos del primer día y nos vemos muy pronto. Muchas gracias por vuestros comentarios.