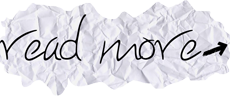 1st of August, same birthday. Today I'm meeting years, so it will be pretty good today..
Last year I made a recopilation with photos when I was younger, and today I wanted to leave you the same recopilation but with different pix. Cool!! Seeing the photos I realize about my style, mum always wanted me to dress well.
Can't wait for next week: I'm going to Prague for the first time!! :)
1 de agosto, mismo cumpleaños de siempre. Hoy cumplo años, así que será un buen día...
El año pasado hice una recopilación con fotos de cuando era pequeño, así que hoy también he querido compartir otra tanda de estas fotos. ¡genial! Viendo las fotos me he dado cuenta del estilo que tenía, mi madre siempre quería que vistiera bien.
Ansioso por que llegue la semana que viene: me voy a Praga por primera vez!! :)