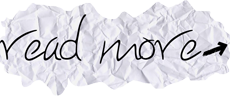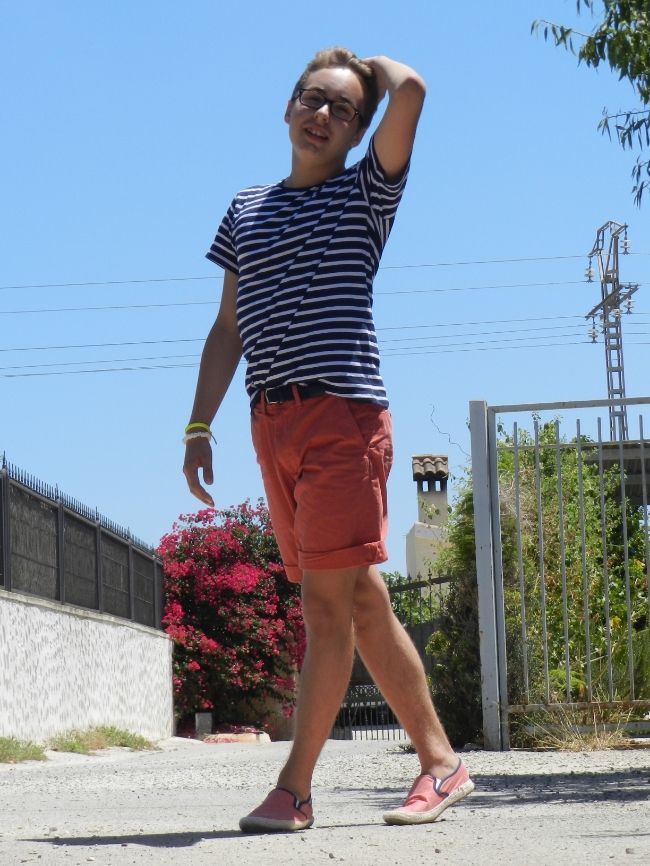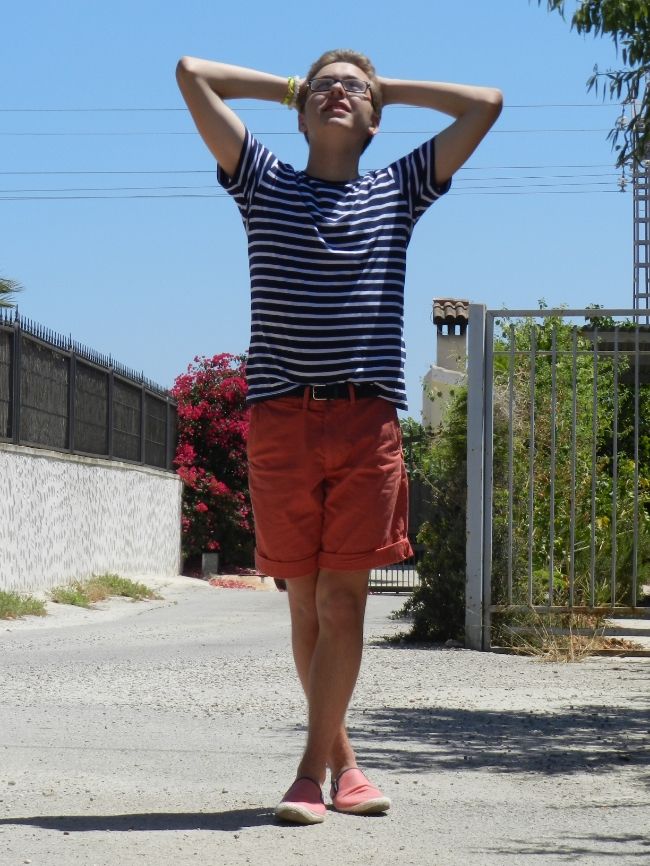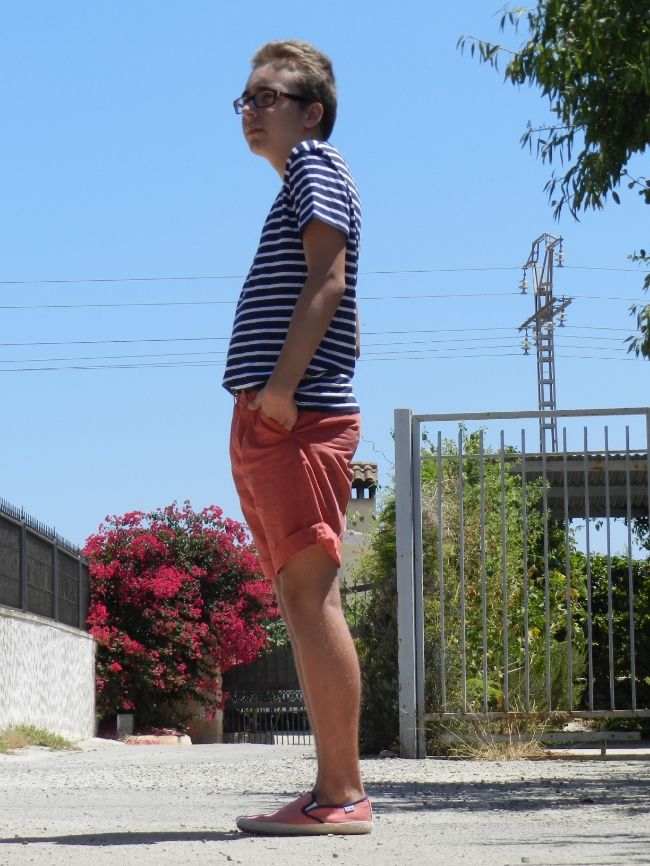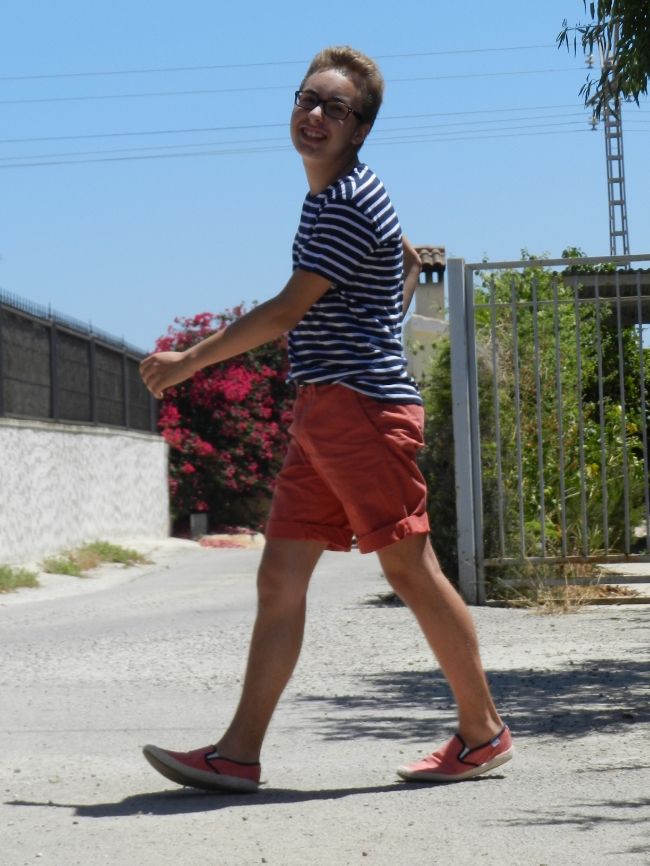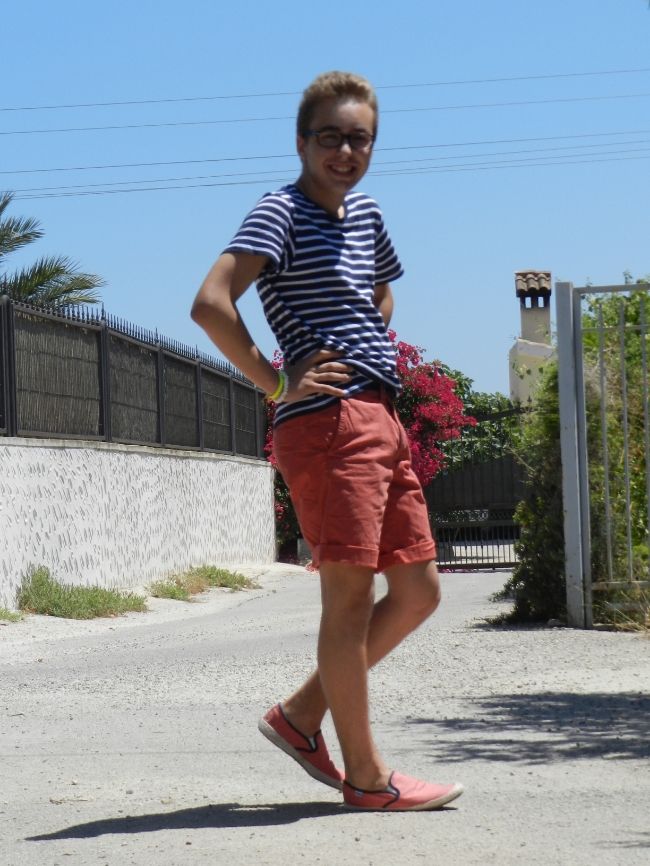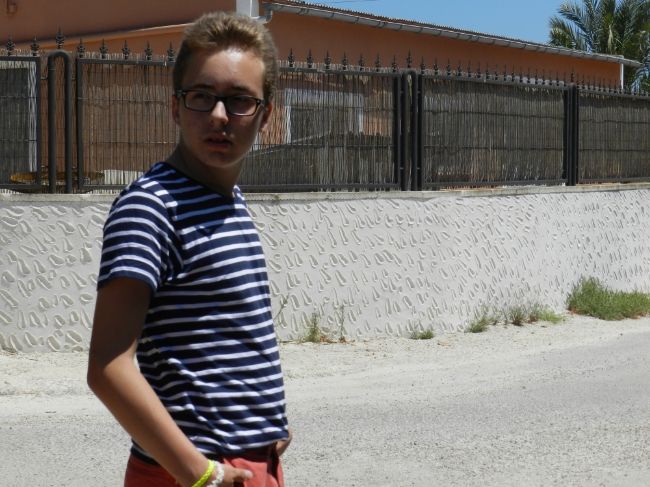 Here I am again to show you two new items that were included recently to my closet. Last Monday I was shopping sales when I saw in Zara this sailor tee only for 7,99 € (this is what I call a bargain), so as you will now I had to buy it, is one of those garments that you have to renew each year and I couldn't leave it.
So yesterday I bet to wear it with coral on my shorts, from Tommy Hilfiger, these shorts are from last year and they are one of the most perfect item I have on my closet. For the shoes I chose these espradilles that were waiting me from some months ago since I purchased them.
Ultimately, the perfect look to stroll with friends to have something.
Do you like it or you would change anything? Let me now!
Thank you so much for your comments!
Aquí vuelvo para enseñaros dos nuevos adquisiciones que han entrado recientemente a mi armario. El pasado lunes estaba de rebajas cuando vi esta camiseta de Zara marinera por tan solo 7,99 € (eso es lo que yo llamo una auténtica ganga), así que como ya sabréis me la tuve que llevar, es una de esas prendas que tienes que renovar cada año y no la pude dejar.
Así que ayer aposté por combinarla con shorts en coral, de Tommy Hilfiger, estos shorts son del año pasado y son de las mejores prendas que tengo en mi armario. Para los zapatos elegí estas alpargatas en coral que me estaban esperando desde ya hace dos meses desde que las compré.
En definitiva, el look perfecto para dar una vuelta con los amigos para tomar algo.
¿Os gusta o cambiaríais algo? ¡Házmelo saber!
¡Muchas gracias por vuestros comentarios!