1 year of Week Moments!! Week Moments LII & LIII
11:54 AM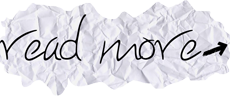 HAPPY BIRTHDAY WEEK MOMENTS! hahaha. Today I bring you the same section as every two Sundays but this time a little bit more different, this is why Week Moments is meeting years today!! OMG!! Can't think this section has 1 year old... it seems I launched it yesterday...With nothing more than 53 series of this.
Thanks to Instagram this section is now with us, follow me on Instagram (@sergioalba)
*See you tomorrow with a new outfit post!!
FELICIDADES WEEK MOMENTS! jajaja. Hoy os traigo la misma sección de cada dos domingos pero esta esta vez un poquito más diferente, ya que Week Moments cumple años hoy!! OMG!! No me creo que ya tenga un año...parece como si la hubiera lanzado ayer... Con nada más y nada menos que 53 tandas de fotos.
Gracias a Instagram esta sección es posible en el blog, seguidme en la aplicación (
@sergioalba
)
*Nos vemos mañana con un nuevo outfit post!