Zara s/s 2013 selection.
10:00 AM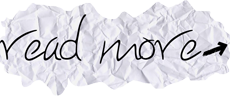 Happy Monday guys, today I show you my Zara selection for the new collection. 8 items, 2 jackets, 3 shoes, 2 sweatshirts and 1 tee. I love so much this collection, it was very hard to choose only 8 garments but here you have my favourite ones. See you soon!!
Feliz Domingo chicos, hoy os enseño esta selección para la nueva colección. 8 productos, 2 chaquetas, 3 zapatos, 2 sweaters y una camiseta. Me gusta mucho la nueva colección, fue muy difícil elegir solo entre 8 prendas pero aquí lo tenéis. ¡Nos vemos muy pronto!