Inspiration #2 :Kenzo s/s13 .
4:47 PM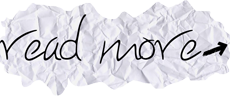 Kenzo fashion show on Magical Fashion.

Kenzo.com
©
Another post of inspiration to show you the last entry of Kenzo collections as I told you the past week, today it's the turn of the s/s 2013 collection. In my opinion, I think this collection is better than the other one I showed you last week on this post
(

click

)
; better becouse has more prints, prints that everybody are going to wear.
Yaaaay! Black & White is back, and couldn't be better if this trend is stripped. Then you can see lots of forms like leo, squares, dots, varsity style, new sweaters (love the new lion one) and more.
Hope you like this collection and as always I leave you watching the fashion show of the collection! Happy weekend everyone! Kisses!
Otro post de inspiración para enseñaros la última entrada de las colecciones de Kenzo como os dije la semana pasada, hoy es el turno de la colección s/s 2013. En mi opinión, creo que esta colección es mucho mejor que la otra que os enseñé en el otro post
(
click
)
; mejor porqué tiene más estampados, estampados que todo el mundo vamos a llevar.
Siiiiii! El negro y blanco esta de vuelta y no podría ser de mejor forma incluyendo el estampado a rayas. Luego, por otro lado tenemos otras formas como el estampado de leopardo en varios colores, cuadrados, puntos, estilo university, nuevos sweaters (amo el nuevo del león) y más.
Espero que os haya gustado la colección y como siempre os dejo disfrutando el desfile de la colección Feliz fin de semana a tos! Besos!!