HAPPY BIRTHDAY MAGICAL FASHION !!
9:00 AM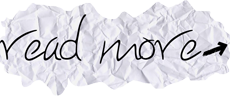 One day as today was born a blog, Magical Fashion was called, this blog grew up with different headers on the top, lots of posts were publihed on it and a lot of people has been visiting it until the day of today. That date, 2nd of January 2012, born an awesome website that changed lifes.
The posts has changed a lot, the type of pictures, the size of these, the way to shoot the photos. On one year everything on a blog can change to be more profesional, more creatives.
I remember that moment when I sat infront of the computer to create the blog and the first post with the first photos (
click
), the first post was so important to me becouse those photos were the first ones shooted for the blog. On that post I said that the blog was my 2012's purpose, and that purpose became true; of course that 2013's purpose will be the same, continuing posting for you, continuing giving you love and of course continuing showing you my outfits. Ok, I'm not going to continue telling you more about the blog.
Can we sing together a birthday's song? HAPPY BIRTHDAY TO YOU, HAPPY BIRTHDAY TO YOU, HAPPY BIRTHDAY DEAR BLOG, HAPPY BIRTHDAY TO YOU.
See you tomorrow with another outfit post!!
Un día como el de hoy nació un blog, se llamó Magical Fashion, este blog creció con diferentes actualizaciones y diferentes headers arriba, muchos post fueron publicados en él y mucha gente ha estado vistándolo hasta el día de hoy. Esta fecha, 2 de Enero del 2012, nació una increíble página que cambió vidas.
Las publicaciones han cambiado muchísimo, el tipo de fotos, el tamaño de estas, la manera de fotografiarlas. En un año todas las cosas en un blog pueden cambiar para ser más profesional, más creativas.
Aún recuerdo el momento en que me senté enfrente del ordenador y creé el blog y la primera entrada con las primeras fotos (
click
), el primer post fue muy importante para mi ya que esas fotos fueran las primeras que hice para el blog. En ese post dije que el blog era un propósito del 2012 y ese propósito se ha cumplido; por supuesto que el propósito sigue para este año recién estrenado, continuando publicando para vosotr@s, continuando dándoos amor y por supuesto continuando enseñándoos mis conjuntos. Ok, no me voy a seguir enrollando contándoos mi experiencia con el blog. ¿Podemos cantar juntos una canción de cumpleaños para el blog? CUMPLEAÑOS FELIZ, CUMPLEAÑOS FELIZ, TE DESEAMOS TODOS CUMPLEAÑOS FELIZ.
¡¡Nos vemos mañana con un nuevo outfit post!!