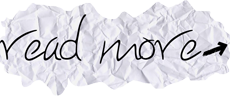 Today I wanted to do a different post talking about a website that I discovered last week and I couldn't wait to order some things for Christmas. This website is (
click
), choies, a online shop that you can buy from shoes to accesories and it has also an interesting lookbook. The most important thing is that everything you buy, you have not to pay any shipping methods. It's free!
Hope you like this type of posts discovering you new online shops. See you tomorrow with a post to say goodbye 2012.
Hoy he querido hacer un post algo más diferente hablando de una pagina web que descubrí la semana pasado y que no he podido esperar más para pedir algunas cosas para Navidad. Esta página es (
click
), choies, una tienda online que puedes comprar desde zapatos hasta accesorios pasando por un outlet y también posee un lookbook muy interesante. La cosa más importante es que cuando haces un pedido, no tienes que pagar ninguna tarifa de envio. ¡Es gratis!
Espero que os guste este tipo de posts descubriéndoos nuevas tiendas online. Nos vemos mañana con un nuevo post para despedir el 2012.