How To Combine: Caps.
12:35 PM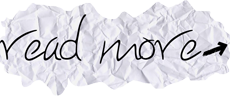 Today on this post I wanted to show you how to combine this cap from Zara becouse this season the caps are the perfect item on our looks, an item that we must have on our closets. I decided to show you how to wear it with muted tones. A white shirt from Topman, the grey pants from Zara and finally a grey blazer from Topman. Great look! See you soon!
Hoy en este post os he querido enseñar como combinar esta gorra de Zara porque esta temporada las gorras estan destacando demasiado en nuestros looks, sin duda un accesorio que todos debemos tener en nuestro armario. He decidido enseñarosla como combinarla con tonos oscuros. Una camisa blanca de Topman, unos pantalones grises de Zara y finalmente un blazer gris de Topman. ¡Un look genial! ¡Nos vemos pronto!