two prints in one: navi and coral .
1:34 PM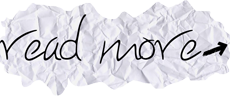 Hellooo! As I told you here I show you one look, that I'm in love with the result of the outfit. I decided to wear my new t-shirt from Adolfo Dominguez with two prints in one, my shorts in coral from Tommy Hilfiger and my Lacoste white flip-flops. Then, I wanted to use my two new necklaces from La Toxa and my bracelet too. Hope you liked the photos!!
Holaaaa! Como os dije aquí os enseño un conjunto, estoy enamorado con esta entrada ya que el conjunto quedó genial. Decidí usar mi nueva camiseta de Adolfo Dominguez con dos estampados diferentes, mis pantalones cortos de Tommy Hilfiger en color coral y mis sandalias de Lacoste en blanco. Después, quise utilizar mis dos nuevos collares de La Toja comprados en el pasado viaje y también utilizé mi nueva pulsera en conjunto. ¡¡Espero que os hayan gustado las fotos!!
TWITTER
-
LOOKBOOK
-
BLOGLOVIN'